Palace to the Sea
A ride from Mafra National Palace, 230m above sea level, to the Atlantic ocean.
Palace to the Sea
From Mafra's National Palace, 230m above sea level, on off-road tracks and/or singletracks, all the way to the beach! Perfect for groups or families!
We start at the Mafra town, overlooking Mafra's National Palace. From there to the ocean, there are options for every experience level! We can take the easier route, suitable for those who just want a relaxed experience with minimal climbing or we can use our time and ride the singletracks on the way to the coast!
Tour Information
Duration

2h to 3h bike tour + transport to/from hotel

Price

45€

Start times

morning or afternoon (10am/2pm start times)

Skill level

easy or intermediate

Min. participants

3
Included with the tour:
Premium Hardtail Mountain Bike (optional Full Suspension bike available)

Helmet, gloves, and water bottle

Experienced guide and mountain bike coaching

Insurance

Transport from and to your hotel;
Highlights
A 17km long ride, starting 200m above sea level and finishing at the beach with plenty of easy or challenging options in between. The route is a mix of all that mountain biking in this area is about.. you'll ride across varied terrain and ever changing landscapes between Mafra (in countryside) and the ocean. For the more adventurous, an almost 2km long singletrack and some more challenging trails can add a bit of adrenaline to an already amazing ride! Optional visit to the Palácio Nacional de Mafra's basilica. A UNESCO world heritage site, Mafra's National Palace began construction in 1717 and was completely finished in 1755. It includes the Palace itself, the Basílica, and the 1200 hectares hunting grounds, Tapada de Mafra. The Basílica has free admittance and can be visited before the ride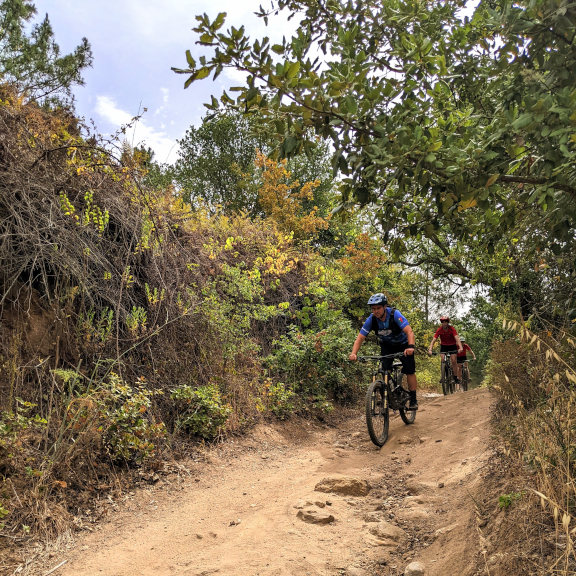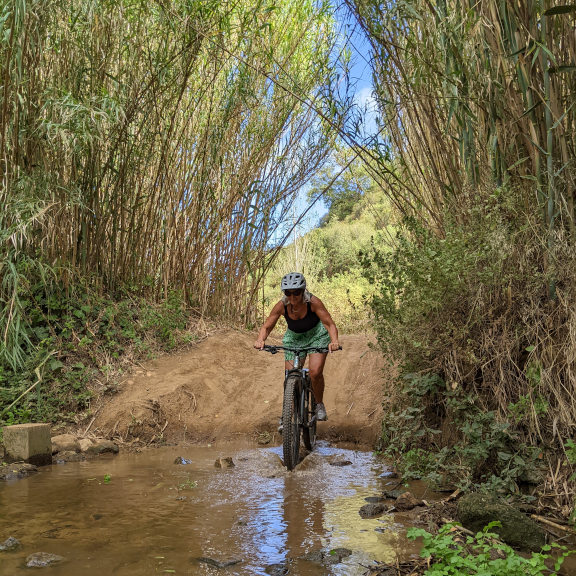 Route Information
The ride is fully customized and can feature singletrack (cross-country/all-mountain style) trails, or wider/easier gravel roads

The usual route has very minimal climbing, which makes it perfect for a wide range of participants, in particular families with small kids that have mountain biking experience, but struggle with climbing

The route itself has very few paved roads once we leave the town of Mafra

We'll finish on the beach with a beer/soda/juice, after some nice coastline trails before our van picks us up for the drive back to your hotel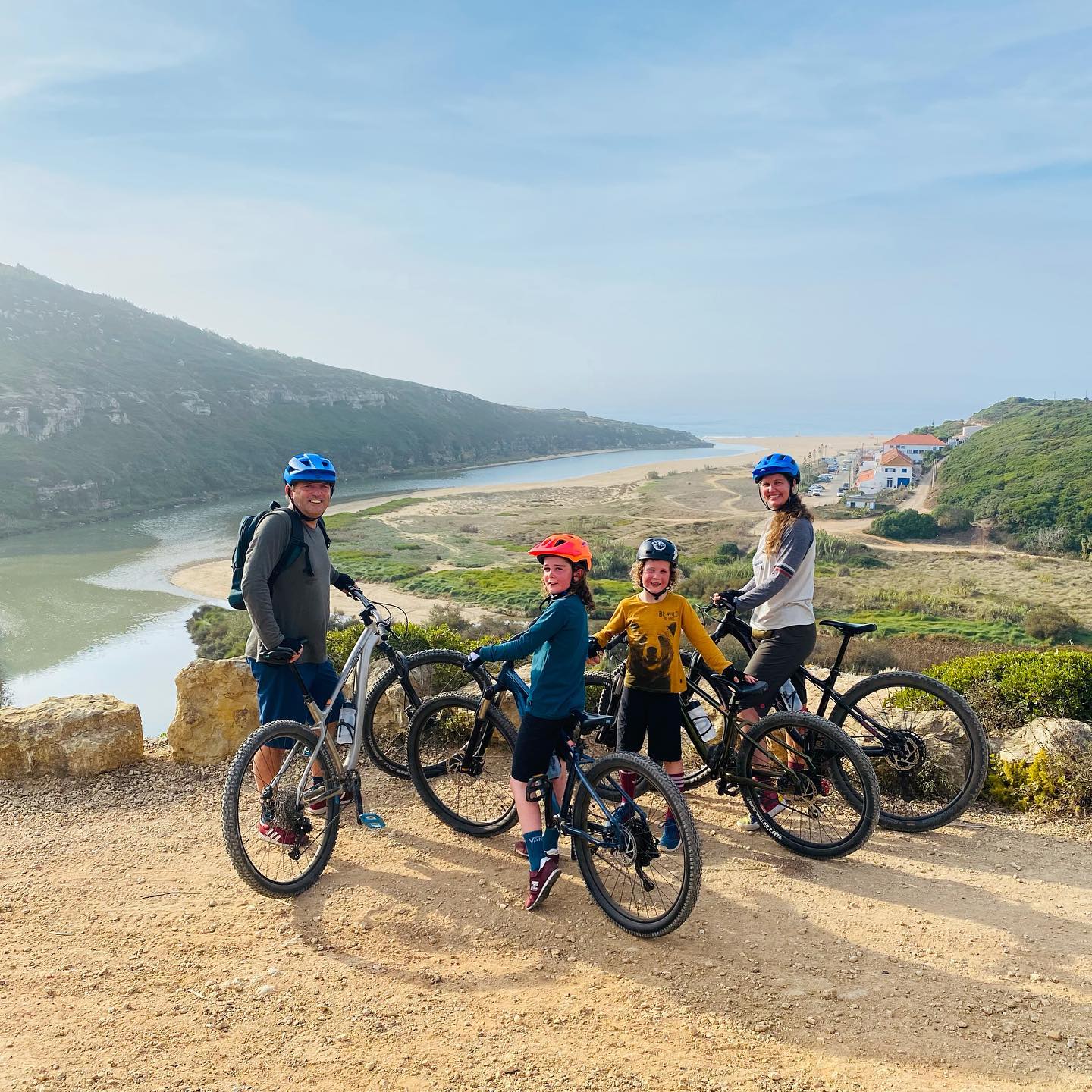 Ride with us
Everything you need to know about our tours
Mountain Biking is a great way to stay active and discover a region in an eco-friendly way. All our rides are adjustable to each person/group's ability and we make your safety and enjoyment our highest priority!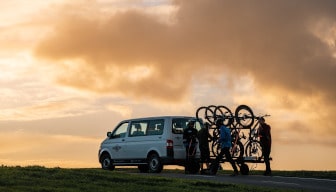 All Included Service
Just bring shoes and comfortable clothing, everything else is included: bike, helmet, water, snacks, and pickup/drop-off right from your hotel in the Ericeira area.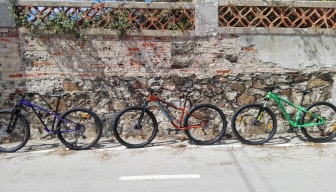 Premium Bikes and Gear
We don't cut corners when it comes to equipment and safety. You will be riding premium Kona Bicycles, featuring modern gear systems and hydraulic brakes.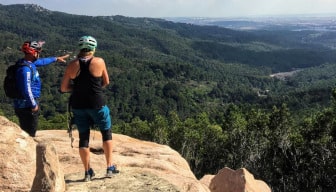 The Best Local Guides
We not only know the area as well as anyone else, but we also actively maintain the trails you'll be using, and we tweak each route based on your interests and skill level.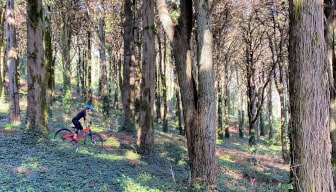 On Tour Support/Coaching
Our guides provide on-tour coaching and support for any trailside issue and make sure you get the best possible experience on the bike, regardless of your experience level.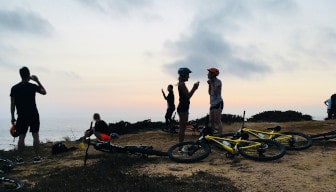 Small Groups
For individual bookings, we keep our groups small and within similar experience levels. It's the best way to make sure everyone can enjoy the ride and feel supported.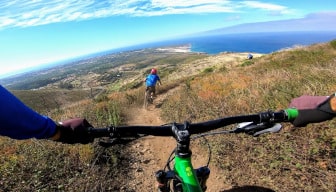 Fully licensed & insured
Since our start in 2017, we are a fully licensed operator (RNAAT 893/2017). We're proud of our safety record, and all our activities and clients are covered by insurance.
"We did the bike ride to the winery and it was the best day of our entire trip. We have three kids aged 12 to 20 and everyone enjoyed the ride (although the little kids complained they didn't get any wine). Bruno was the consummate guide; helpful, funny and informative. Can't recommend highly enough!"