Guided Mountain Bike Tours
Discover Ericeira by bike
"Never have we had so much fun in a few hours. Our guide Bruno was fantastic from start to finish."
Activities for all rider levels
Discover Ericeira by bike with an experienced local guide!
At Ericeira Bike, we provide unique mountain bike experiences with a knowledgeable (and certified) local guide, enabling you to take the paths less traveled and go on an adventure discovering the natural beauty and local culture of the Ericeira region.
With the highest quality bicycles and gear, a personal guide, and exceptional service, we offer a diverse selection of MTB tours designed for both experienced riders and those with little or no mountain biking experience.
Ride with us
Everything you need to know about our tours
Mountain Biking is a great way to stay active and discover a region in an eco-friendly way. All our rides are adjustable to each person/group's ability and we make your safety and enjoyment our highest priority!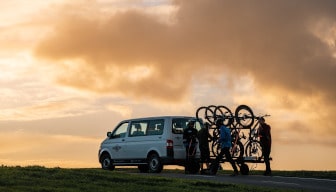 All Included Service
Just bring shoes and comfortable clothing, everything else is included: bike, helmet, water, snacks, and pickup/drop-off right from your hotel in the Ericeira area.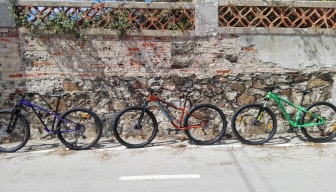 Premium Bikes and Gear
We don't cut corners when it comes to equipment and safety. You will be riding premium Kona Bicycles, featuring modern gear systems and hydraulic brakes.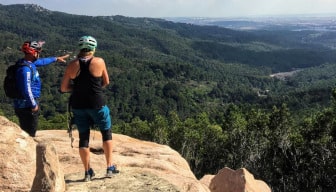 The Best Local Guides
We not only know the area as well as anyone else, but we also actively maintain the trails you'll be using, and we tweak each route based on your interests and skill level.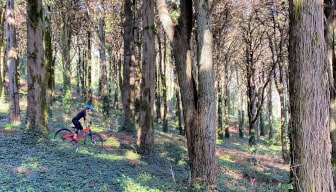 On Tour Support/Coaching
Our guides provide on-tour coaching and support for any trailside issue and make sure you get the best possible experience on the bike, regardless of your experience level.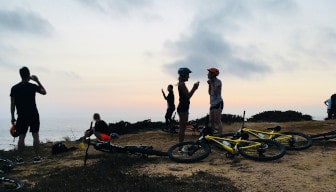 Small Groups
For individual bookings, we keep our groups small and within similar experience levels. It's the best way to make sure everyone can enjoy the ride and feel supported.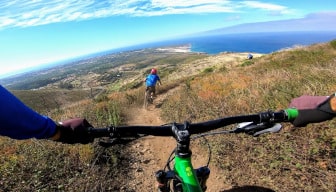 Fully licensed & insured
Since our start in 2017, we are a fully licensed operator (RNAAT 893/2017). We're proud of our safety record, and all our activities and clients are covered by insurance.
"We did the bike ride to the winery and it was the best day of our entire trip. We have three kids aged 12 to 20 and everyone enjoyed the ride (although the little kids complained they didn't get any wine). Bruno was the consummate guide; helpful, funny and informative. Can't recommend highly enough!"